Amarnath Yatra Helicopter Tickets 2018
Amarnath Yatra Helicopter Tickets is most searched topic on google & other search engines. Because there is no any clear information available online about amarnath yatra helicopter tickets & its booking procedure. Every year online booking of amarnath yatra helicopter tickets open as per shri amarnathji shrine board ( sasb) instruction.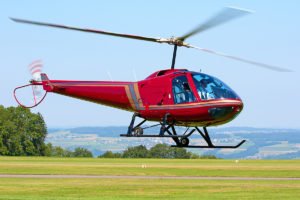 Generally there are five to six helicopter companies who participates in helicopter tickets tender for amarnath yatra. these companies are Golbal Vectra Helicorp Ltd, Himalayan Heli Services Pvt Ltd, Pwanhans Helicopter Ltd , Summit Aviation Helicopter Services, Ut Air Helicopter Pvt Ltd & Deccan Helciopter Services.
Last Year Shri  Amarnath Ji Shrine  board ( SASB) distributes  Helicopter Tickets tenders  to Gobal Vectra Helicorp Ltd & UT Air Helicopter India Pvt Ltd for Neelgrath Panchtarni  Neelgrath route & Himalayan Heli Services Pvt Ltd for Pahalgam Panchtarni Pahalgam route.
Baltal heliapd has been Closed for pilgrims. Now helicopter is flying from  Neelgrath helipad  instead of Baltal.
Last Year Shri Amarnathji Shrine Board got lowest price helicopter tickets tender for 2017 & 2018 . Last year Helicopter tickets fare was fixed to Rs 1715/- Per person  from Neelgrath – Panchtarni ( One Side) and Rs 3430/- Per person for both sides for same route.
In the same way Helicopter tickets price for Pahalgam -Panchtarni sector was fixed  to Rs 2950/- for one side and Pahalgam- Panchtarni- Pahalgam sector was fixed to Rs 5900/- Per person.
Helicopter tickets online booking can be done from aforesaid companies website by credit card/ debit card/ netbanking separately for both sectors.
Distance from Neelgrath to Panchtarni is approx 18 kms and from Pahalgam distance is  45 kms each side, this is the reason helicopter fare is costlier from Pahalgam than Neelgrath. From Panchtarni heliapd holycave is approx 6 kms and it takes minimum 2 hours to reach .
Helicopter takes 7 minutes to reach Panchtarni from Neelgrath  and 15 minutes from Pahalgam to Panchtarni.
Health Certifcate is Compulsory to book helicopter tickets and it is checked before boarding into helicopter. You can download helath certificate format from here. Registration is already included in the price ofhelicopter tickets from Both Route.
Other Important Points Before booking of Helicopter Tickets for Amarnath Yatra
Distance Chart-
Srinagar – Neelgrath- 85 Kms
Neelgrath- Baltal- 12 Kms
Sonamarg- Neelgrath- 4 kms
Jammu – Neelgrath- 385 Kms
Neelgrath -Pahalgam – 180 kms
Health Certifcate is Compulsory to Board into Helicopter. Download Medical Form Here , Download doctors list to make certifcate here.
Registration is Included in the Tickets Price
With One Debit card/ Credit card only 5 Persons tickets can be booked there after ypu can book in next  21 days.
Only one hand Baggage of maximum 5 kg is allowed to carry while flying in Helicopter
Any Valid id proof is compulsory at the time of arrival.
 Age Limt  13 years to 75 Years.
6 months or above pregannt lady can visit the yatra.
Cancellation Policy as Per Tickets actula Price Printed on the Tickets  
1.0-59 min before the reporting time – No Refund
2. 60 min -23.59 hrs before the reporting time –  50% Refund after deducting transaction Fee as charged by the Bank and Administrative charges @Rs 150/- per passenger
3. 24 hrs. – 47.59 hrs  before the reporting time -70% Refund after deducting transaction Fee as charged by the Bank and Administrative charges @Rs 150/- per passenger
4. 48 hrs  or more  before the reporting time  – Full Refund after deducting transaction Fee as charged by the Bank and Administrative charges @Rs 150/- per passenger
5. Cancelled due to bad weather -Full Refund after deducting transaction Fee as charged by the Bank and Administrative charges @Rs 150/- per passenger
6. Cancelled due to technical reason – Full Refund after deducting transaction Fee as charged by the Bank
7. No show by passenger – No Refund. [in all such cases, the entire money (full amount of ticket price) shall accrue to the Board